.


.

Continued from product description on Classic Toys & Puzzles' Page One...

Historical Background: Paddleball is an activity toy that every child should experience at least once. The rubber band adjusts through a hole in the paddle to accommodate both beginners and experts. This particular toy is thought to have evolved from the hornbook battledore shuttlecock, which was popular during the Colonial American period. After rubber balls were introduced as a child's play toy, they replaced the shuttlecocks and were attached with a rubber band.
Would you like to return to the previous page or go to the next product description?
The above info is copyrighted by Historical Folk Toys, LLC and has been properly registered with the U.S. Copyright Office.
All rights reserved. Any reprint or reuse -- in any form or by any means -- is strictly prohibited without our written permission.
.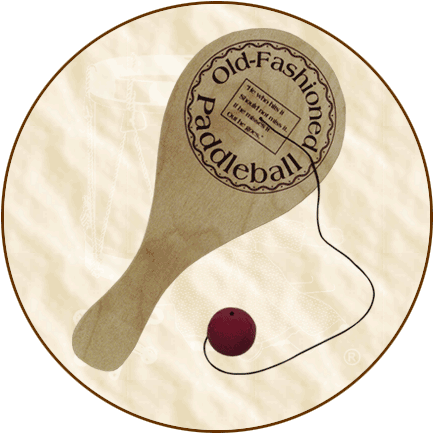 .
Unauthorized use is strictly prohibited. No part of this Web site may be published, stored or transmitted -- in any form or by any means
-- without written permission from Julie at Historical Folk Toys, LLC. Copyright violation may result in costly fines for you or your
organization. Getting permission is easy. Getting out of legal trouble is not! Please take a few minutes to read about copyrights &
how they apply to you and the material you find on the Internet: U.S. Copyright Office and "10 Copyright Myths Explained."