.


.

Continued from product description on Classic Toys & Puzzles' Page Four...

Historical Background: The history of jump rope activities has been traced as far back as 1600 A.D. from paintings that depict children jumping rope on European cobblestone streets. Jumping rope began as a boys' only game. When American girls began to play this sport, they added rhymes and sing-song games, such as those that appear in The Jump Rope Book, (92001).
Would you like to return to the previous page or go to the next product description?
The above info is copyrighted by Historical Folk Toys, LLC and has been properly registered with the U.S. Copyright Office.
All rights reserved. Any reprint or reuse -- in any form or by any means -- is strictly prohibited without our written permission.
.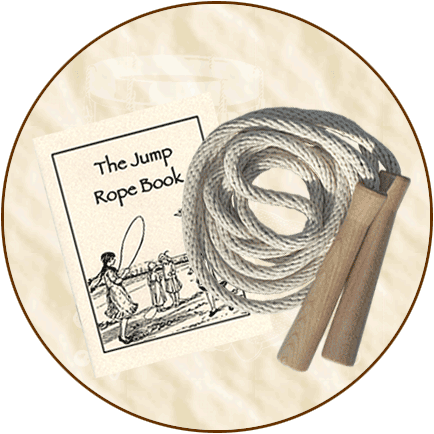 .
Unauthorized use is strictly prohibited. No part of this Web site may be published, stored or transmitted -- in any form or by any means
-- without written permission from Julie at Historical Folk Toys, LLC. Copyright violation may result in costly fines for you or your
organization. Getting permission is easy. Getting out of legal trouble is not! Please take a few minutes to read about copyrights &
how they apply to you and the material you find on the Internet: U.S. Copyright Office and "10 Copyright Myths Explained."